Identity Economy. From globalization to nationalism in twenty-first-century India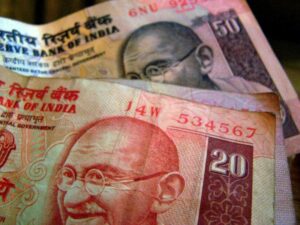 Varighed: 25 minutters online oplæg efterfulgt af 20 minutters spørgsmål og diskussion.
Sprog: Oplægget er på engelsk, men spørgsmål kan stilles på dansk.
Niveau: Samfundsfag A, B og C (evt. Historie A)
Nøgleord: Globalisering, nationalisme, økonomi, identitet, Indien
Om oplægget
The re-emergence of "identity politics" in the past years has attracted wide attention in popular and scholarly debates. But what precisely is identity politics? Why and how did this phenomenon re-surface at the end of what we call free-market "globalization"? And what might be the form and nature of this ethno-nationalist identity that is largely shaped in the structures of late-twentieth century economic liberalization.
In this class, we will draw attention to the connections between identity and economy, or what can be called "identity economy", which is rapidly reshaping the early twenty-first-century. That nationalism remerged amid the breakdown of globalization is not a co-incidence. Far from being a counter force against free-market globalization, the twenty-first-century nationalism boosts, and is boosted by, liberal markets. Taking India as an example, we will take a look at how nation-state itself became an enclosure for capital in the shadow of globalization, its lifeblood the dream worlds of capitalist "growth stories" and the majoritarian quest of recovering a mythical Hindu golden past.
Hvordan bruger du oplægget i undervisningen?
The class can be seen as a stand-alone part to learn about identity politics, economic development and nationalism in the larger framework of globalization with India as a case, or it can be used as a step in a larger course to understand political culture in modern India and Asia.
Oplægget undervises af lektor Ravinder Kaur, Moderne Indien og Sydasienstudier på Københavns Universitet. Oplægget tager ca. 25 minutter m. powerpoints efterfulgt af 20 minutters spørgsmål og diskussion.
Emnet dækker kernestof fra bekendtgørelsen i forhold til bl.a.:
world history
European history
social sciences and society
international politics
economy
identity
Kontakt og tilmelding
Hvis du vil vide mere og tilmelde din klasse, er du meget velkommen til at kontakte Tippe Eisner på mail:
Foto: https://commons.wikimedia.org/wiki/File:India_Money